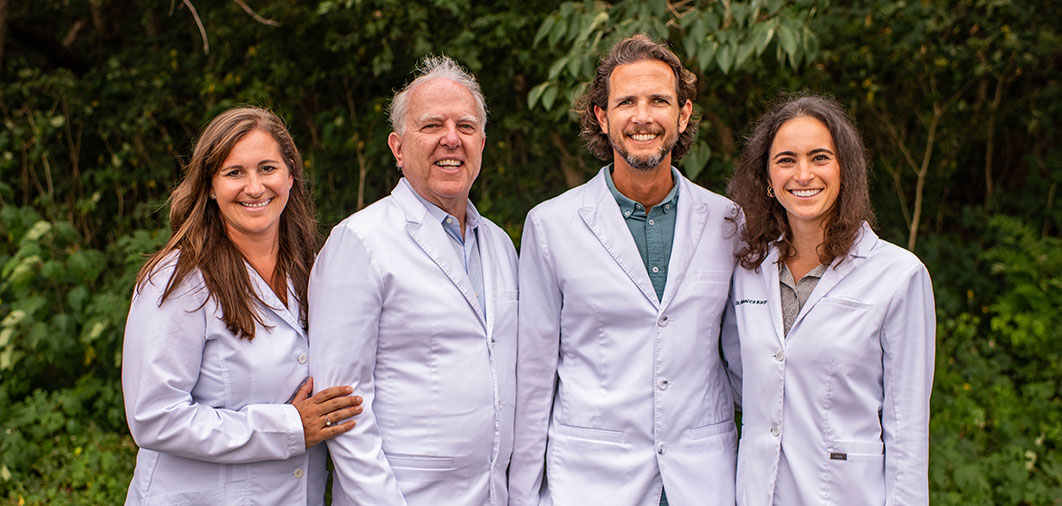 Great service starts with a great team. Our dentists and dental professionals are dedicated to providing exceptional, caring service.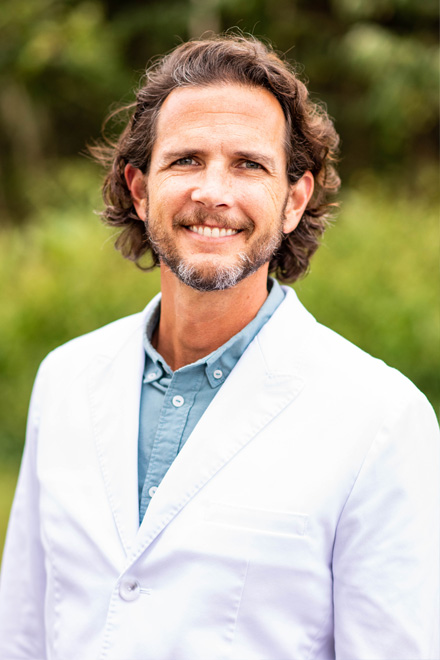 Dr. Jonathan Ellis
Dr. Jonathan Ellis attended Thomas Dale High School in Chester and completed his undergraduate degree in biology on a full academic scholarship from Virginia Commonwealth University. In 2005 he graduated magna cum laude as a Doctor of Dental Surgery from the VCU School of Dentistry. Dr. Ellis furthered his training through his General Practice Residency at the Veterans Affairs Medical Center in Long Beach, California in 2006. During this program, he learned advanced techniques in restorative and cosmetic dentistry, oral surgery, dental implants, bridges, endodontics, and removable prosthetics and dentures.
Following his residency, Dr. Ellis returned to Virginia to join his father at Ellis Family Dentistry. He continues his ongoing education in dental technology and techniques. He is an Alumnus with the renowned Dawson Academy for Functional Occlusion (bite) and smile design and has also taken advanced courses on dental implant tooth replacement and CEREC CAD/CAM technology. In 2013, Dr. Ellis completed the rigorous qualifications to become a Fellow of the International Congress of Oral Implantologists, a recognized organization for dental implant education and practice.
In 2017, Dr. Ellis was recognized as one of the top dentists in Virginia by Virginia Living magazine. He is a member of the American Dental Association, the Virginia Dental Association, Implant Reality Study Club, the Nottaway Study Club, and a member and past president of the Southside Dental Society. He and his wife Annie have two beautiful daughters, Abby and Claire. In his spare time he enjoys travel, surfing, and snowboarding.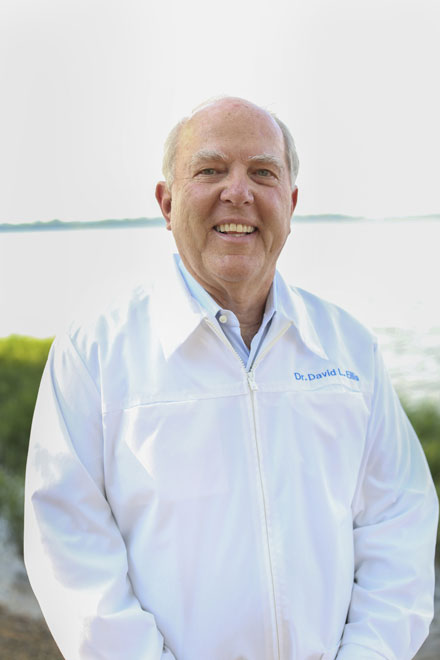 Dr. David Ellis
Our founder Dr. David Ellis was born and grew up in Hopewell. He graduated from Hopewell High School, and then went on to attend Virginia Commonwealth University and the Medical College of Virginia School of Dentistry, where he received his Doctorate in Dental Surgery. After he graduated, Dr. Ellis served with the Navy in Key West, Florida for two years.
In 1978, after leaving the Navy, Dr. Ellis and his family returned to Hopewell to open a private practice with the help of his wife. He and his team have proudly served Hopewell families since then.
Dr. Ellis is a member of the American Dental Association, the Virginia Dental Association, the Academy of General Dentists, the Pierre Fauchard Society, and the Nottoway Study Club. He is a past president of the Nottaway Study Club and the Southside Dental Society, and is a delegate and recently selected Fellow to the Virginia Dental Association.
Dr. Ellis and his wife live in Chester and are active members of the Wesley United Methodist Church in Hopewell. They have a son, Jonathan and a daughter, Cathon, and four beloved grandchildren. Dr. Ellis is enjoying retirement but he still loves to come in to the office to lend a hand or just say hello.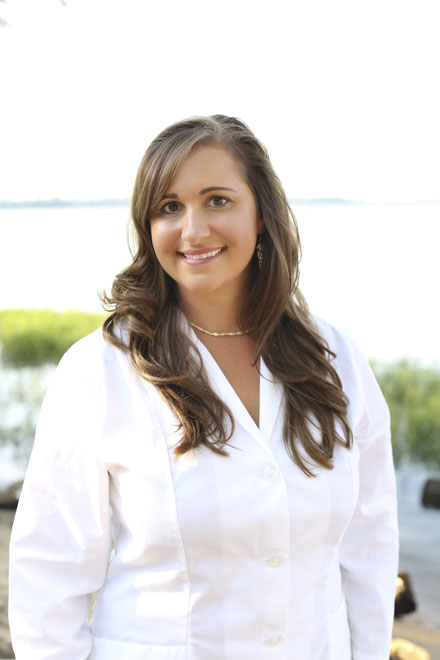 Dr. Jessica Keller
Dr. Keller is a West End, Richmond native. She went to Freeman High School and went on to happily become a Hokie to pursue a career in dentistry. After she graduated cum laude from Virginia Tech, she attended the School of Dentistry at Virginia Commonwealth University, where she graduated as a Doctor of Dental Surgery in 2012.
After graduation, Dr. Keller moved to practice dentistry in Florida. While she was there, she completed the Heartland Doctor Leadership Series. This program gave her the opportunity to work with dentists across America to learn about the relationship between doctors and patients and how to deliver dental care that met each patients' unique needs. Dr. Keller also participated in the Pikos Institute Pinnacle Study Club, where she developed a multi-dentist team approach to comprehensive treatment planning.
Dr. Keller returned to Virginia to be closer to family and friends, and joined our practice. She enjoys serving our community and is active with Mission of Mercy projects and Give Kids a Smile. Dr. Keller is a member of the American Dental Association, the Virginia Dental Association, and the Southside Dental Society, and she continues her education and focus on complete oral care with the Dawson Academy for Occlusion.
Outside the office, Dr. Keller and her husband Kevin are enjoying the adventure of parenthood – helping their daughters Nellie and Josie explore the world. Together, they travel near and far, attend sporting events, listen to live music, and spend time with friends and family.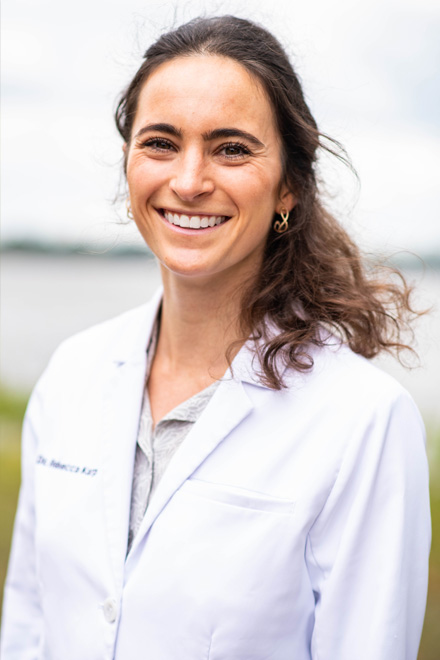 Dr. Rebecca Karp
Dr. Rebecca Karp is excited to be a part of the team at Ellis Family Dentistry. Born and raised in Virginia Beach, Dr. Karp graduated from Norfolk Academy with a passion to pursue a career in the medical field. She completed her Bachelor's degree in Biology and German Literature at the University of Virginia in 2015.
During her undergraduate studies, she was motivated to embark on a career in dentistry after shadowing mentors and seeing the positive influence in the community that dentistry provides. After obtaining her Doctor of Dental Surgery degree at Virginia Commonwealth University, she returned to UVA to complete a two-year General Practice Residency at the Medical Center. During this program, she learned advanced dental procedures on medically complex patients in a hospital setting.
Dr. Karp enjoys offering comprehensive dental care with a focus on surgical procedures to patients of all ages. In addition to being a member of the American Dental Association and Virginia Dental Association, Dr. Karp dedicates time and service to the local dental community through programs such as Give Kids a Smile and Mission of Mercy projects.
In her free time, Rebecca can be found running in local races, playing in friendly yet competitive tennis matches with her sisters, golfing, skiing, and hiking with her dog!
Annie Ellis, Practice Manager
Annie graduated summa cum laude from James Madison University in 2001 with a degree in business and music. She worked in the music industry in Virginia and California for several years after graduation. Annie joined our practice in 2006 along with her husband Dr. Jonathan and is our Practice Manager.
Annie enjoys helping patients find financial solutions to make their dental care possible and affordable. She's proud to spend every day working with a team who cares so much about the quality of care they provide the community.
At home, Annie spends her time with her daughters Abby and Claire, and enjoys going to the beach, surfing, skiing, and spending time with friends and family.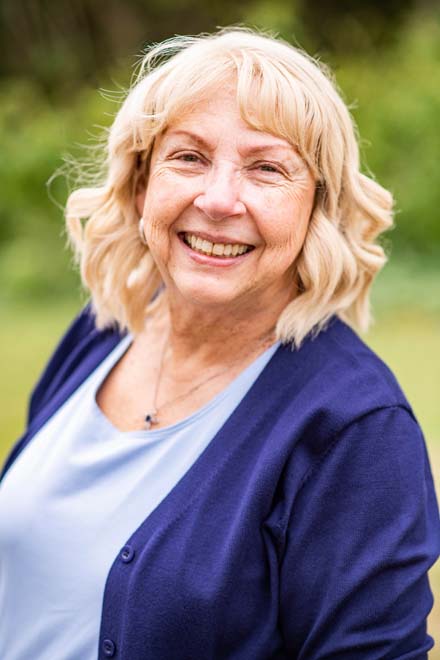 Julia Ellis, Founding Manager
Julia has worked alongside her husband Dr. David since our practice was founded. She is a magna cum laude graduate of Virginia Commonwealth University, and she taught middle school math before joining Ellis Family Dentistry.
She and her husband enjoy caring for patients, spending time with family and friends, and traveling. She loves being able to work with her husband, son, and daughter-in-law serving the community. She and Dr. David also have a daughter, Cathon, who develops educational material for the military. They have four grandchildren: Abby, Claire, Brooklyn, and Carter.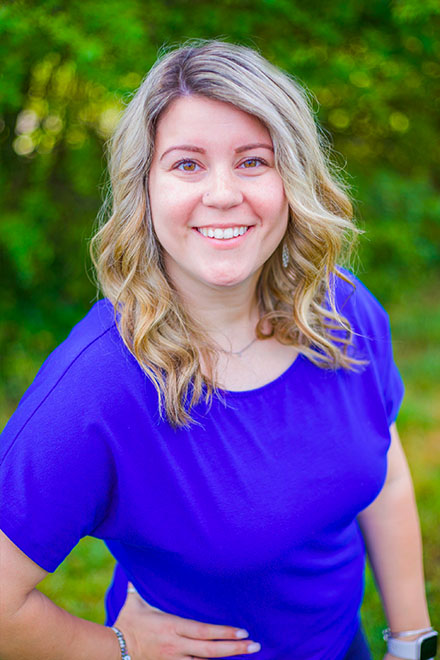 Nikki Gallahan, Financial Manager
Nikki is a Fredericksburg native who relocated to Hopewell and joined Ellis Family Dentistry in 2017. In her spare time, she enjoys spending time with her significant other, their two sons, as well as her family and friends. Outside of work Nikki loves to enjoy the outdoors with the kids and relax at the beach.
As Financial Manager, Nikki oversees patient scheduling and helps patients understand both the dental and financial aspects of their care. She enjoys working with the Ellis Family Dentistry team to give patients a wonderful experience!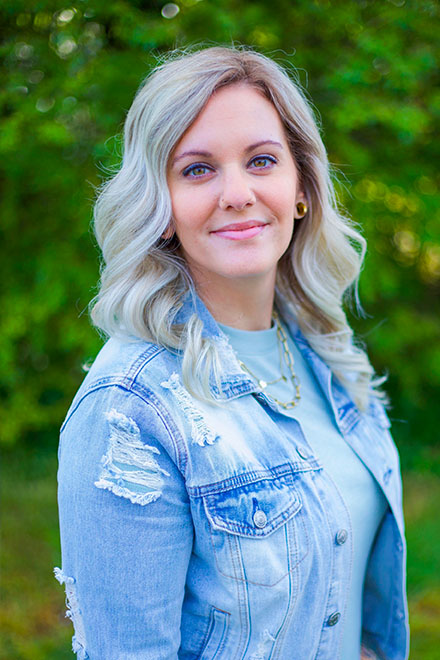 Stefanie Peaks, Insurance and Veterans Affairs Coordinator
Stefanie is an avid traveler and has lived all over the United States including Washington State, Kansas, Georgia, and North Carolina. She joined our EFD family in 2022 and has been in dental for 5 years with a background focusing on dental anesthesia. Stefanie prides herself on helping anxious patient's feel more comfortable and understand their treatment planning. In her downtime, just like the Ellis Family, Stefanie adores visiting the Outer Banks beaches, kayaking with her two sons, or just hanging out in the backyard by the fire pit.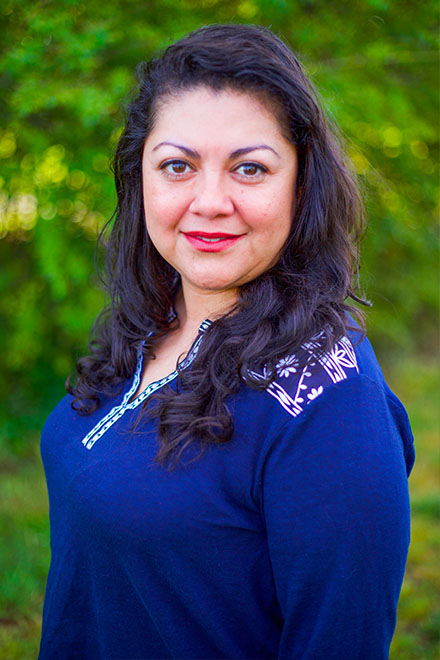 Evelyn Bowman, Insurance Coordinator
Evelyn started as an Insurance Coordinator at Ellis Family Dentistry in October of 2022 but has been helping patients in the dental field for over twenty years. She has three beautiful children that are the highlight of her life. Evelyn is a ray of sunshine here at Ellis Family Dentistry and can always make you laugh or at least smile. Outside of work, Evelyn loves the thrill of bargain shopping and enjoys spending time with her large family.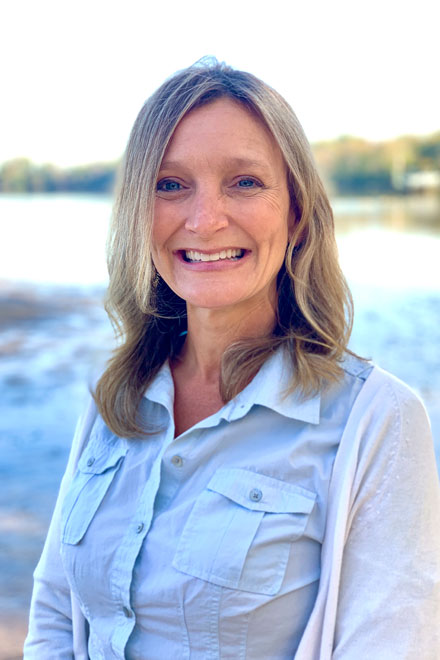 Melissa McDuff, Lead Dental Hygienist
Melissa has been a long time patient and employee with the Ellis's for over 25 years. She has spent many years of her working hours alongside Julia Ellis, learning the business side of dentistry, as well as beginning her clinical knowledge chairside with Dr. David Ellis. She attributes her firm foundation of dental career to the Ellis's. Melissa attended Richard Bland College, John Tyler Community College, and graduated Magna Cum Laude from the VCU School of Dental Hygiene in 2005. While she enjoys her career, she treasures time spent with her family and friends. She continues to grow professionally and spiritually, realizing that helping others is one of the best gifts in life.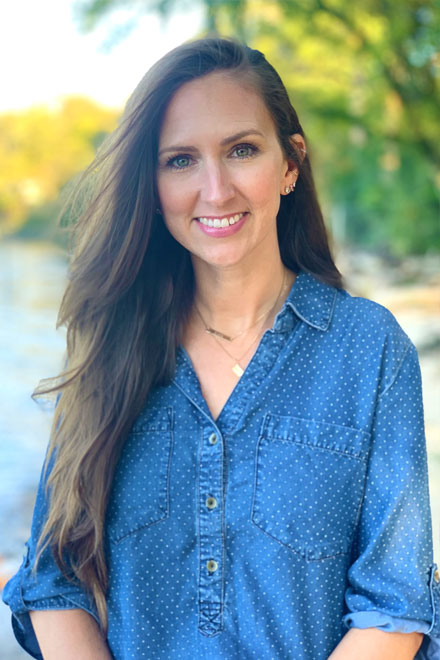 Karrie Crocker, Dental Hygienist
Karrie is the newest team member here at Ellis Family Dentistry. Originally from Richmond, she moved to New York City in 2007 to attend New York University College of Dentistry where she earned her degree in dental hygiene in 2009 and lived and worked in Manhattan for another decade before returning home.
Karrie lives in Petersburg with her husband and stepdaughters. In her spare time, she enjoys spending time with her friends and family and traveling.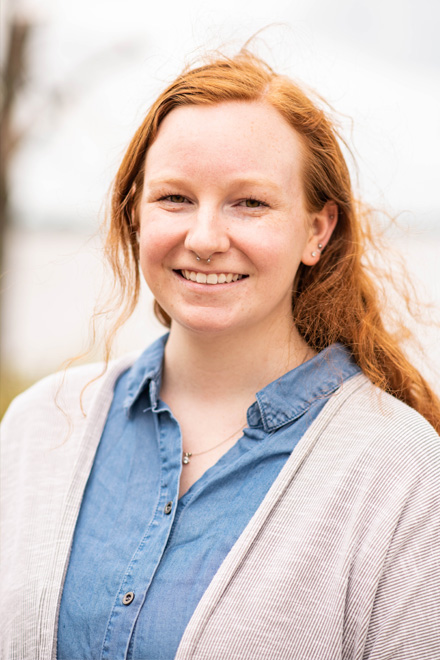 Allison Prunty, Dental Hygienist
Allison joined Ellis Family Dentistry as a Dental Hygienist in 2021. She grew up here in Chesterfield and graduated from Thomas Dale in 2017, then attended Old Dominion University to earn her Bachelor of Science in Dental Hygiene in May 2021. In her spare time, Allison enjoys spending time with her family and friends, as well as traveling or going to the Outer Banks. She is excited to begin her Dental Hygiene career and provide quality care to our patients and their families.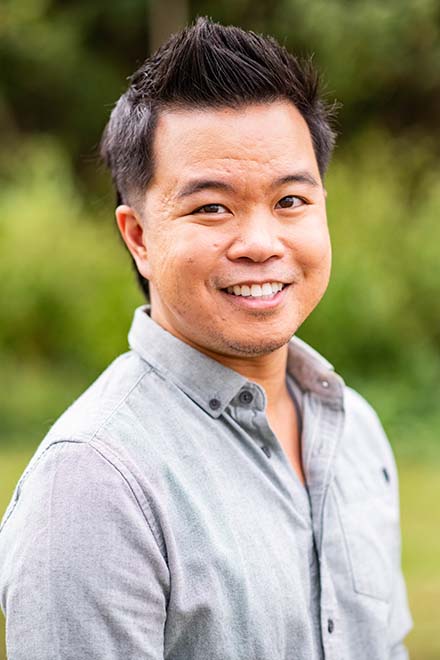 Seaver Dodson, Dental Hygienist
Seaver was born and raised in Mechanicsville, Virginia. He originally went to school at VCU, but finished getting his degree in Memphis, TN. While in school, he was a barista at Starbucks and hosted multiple coffee seminars to obtain his coffee master apron. In his spare time, he enjoys spending time with his dogs and playing online computer games.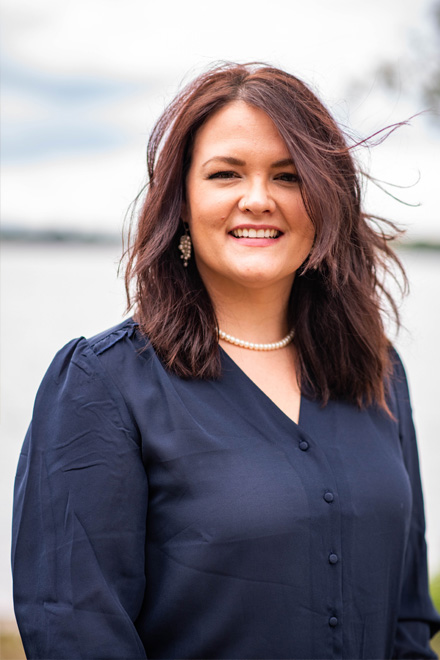 Amberly Morales, Lead Dental Assistant
Amber has been a patient at our practice for years and was proud to join as a team member in 2016! She lives in Chester with her three children and husband. She enjoys spending her time hiking, biking, and camping. She is an avid baker and loves spending time with her kids! Amber loves getting to know her patients and their families.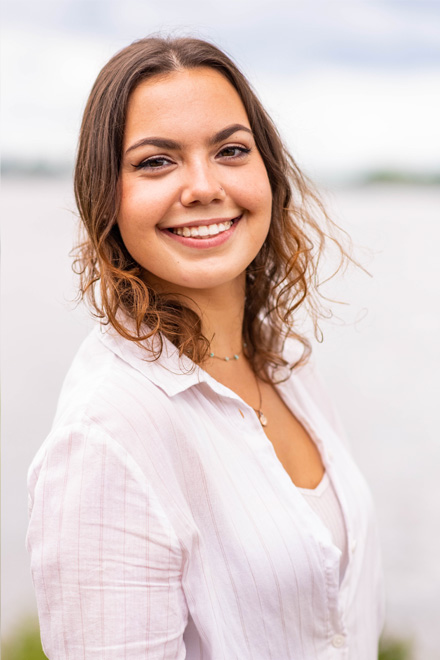 Jenna Averesch, Dental Assistant
Jenna has been a patient at Ellis Family Dentistry since she was a teenager. She completed her training as a Dental Assistant with the Red Cross Dental Assisting Program in Fort Jackson, South Carolina. Jenna lives in Disputanta with her dog Luna. When not at work, she enjoys spending quality time with family and friends. She is very excited to begin her Dental Assisting career working with our patients and providing heartfelt, quality dental care.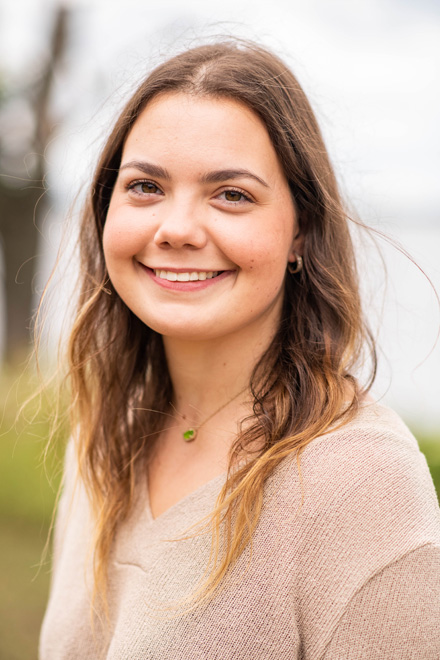 Michelle Averesch, Dental Assistant
Michelle is one of the newest additions to The Ellis Family Dentistry team. She received her dental assisting certification through Red Cross Fort Lee, Virginia. Michelle has traveled the world in her military family and was a former patient here with Dr. Ellis for years. She enjoys spending her time with her dogs, family and friends. Michelle is excited to get to know you and provide the quality care you deserve.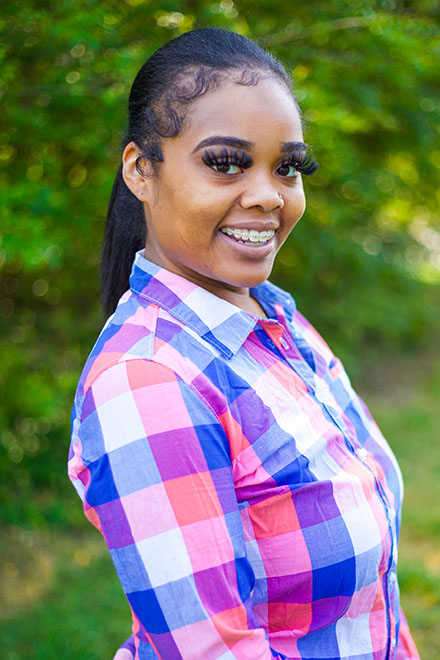 Kayona Battle, Dental Assistant
Kayona joined Ellis Family Dentistry in 2023, and she has been a joy to her co-workers and patients. She began her dental career in 2018 in pediatric dentistry and worked her way up to general dentistry including sedation and oral surgery. Kayona has a large family, and in her free time she enjoys family game nights, outdoor activities, and reading.