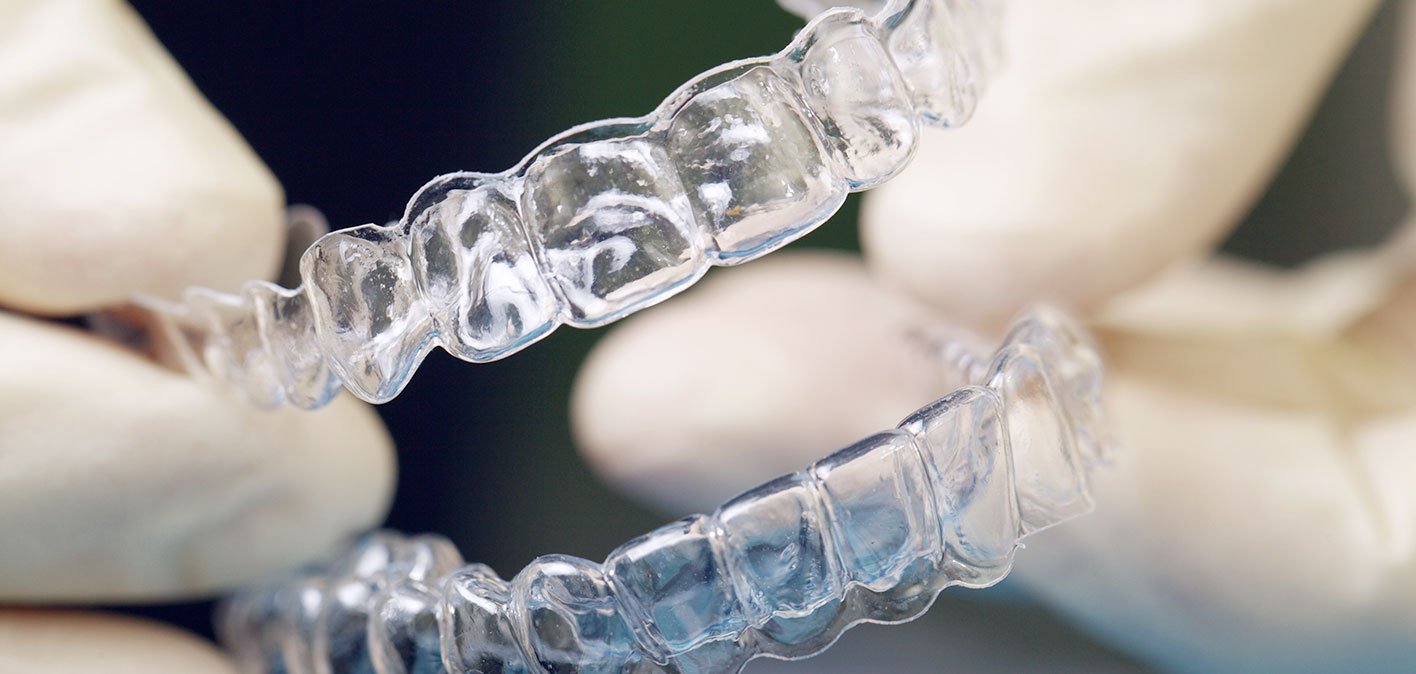 Invisalign is a great alternative for patients who would like to have their teeth straightened but who don't want to wear traditional braces.
Using clear plastic aligners that are virtually unnoticeable while you wear them, Invisalign straightens and realigns your teeth to give you a straighter smile. You wear a new set of aligners every two weeks. The aligners are computer-designed to gradually and gently reposition your teeth over the treatment period.
Many patients prefer Invisalign to braces because they are comfortable and can be removed while you eat or brush your teeth.
Call us today to learn more about Invisalign. It is a wonderful solution for minor orthodontics, but may not be powerful enough for major adjustments. We'll be able to determine if Invisalign is right for you or if traditional metal braces are a better option for treatment.
When traditional braces are the right solution for you, Dr. Ellis and Dr. Keller will coordinate your care with skilled orthodontists that we recommend and work closely with. We will continue to maintain your dental hygiene and care during your orthodontic treatment.