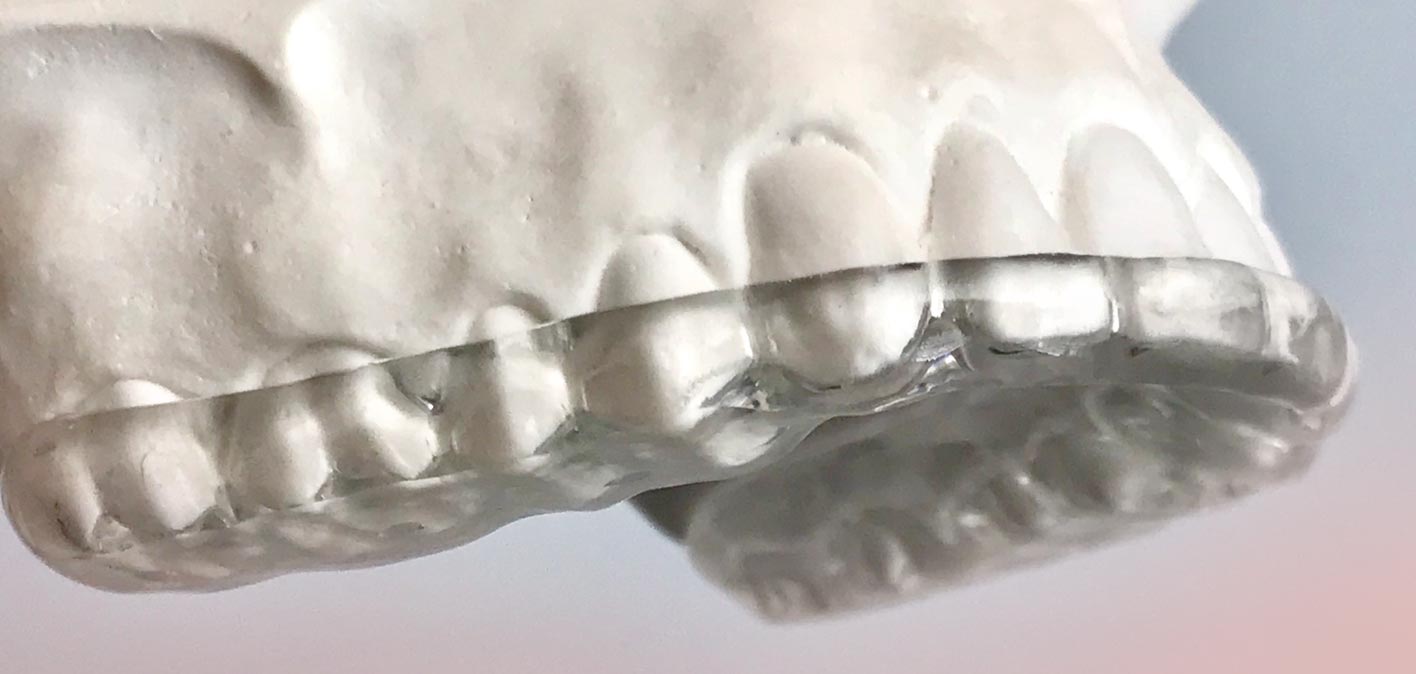 Teeth grinding and bite misalignment can lead to significant damage to your teeth. We create custom-tailored, comfortable guards and appliances to protect your teeth and help prevent this damage.
Occlusal (Bruxism) Guards
Bite problems are very common. An occlusal guard that you wear at night can protect your teeth and jaw from damage caused by these problems. Dr. Ellis and Dr. Keller have completed extensive education on occlusion (bite alignment) at the Dawson Academy, a world-renowned institution in advanced dental studies. We can perform a complete evaluation of your bite and recommend solutions to correct occlusal issues. Correcting your bite can save you from pain and damage to your teeth.
In addition to covering and protecting the teeth, our custom designed appliance properly aligns your jaws and bite at night, helping to slow the effects of grinding and clenching. Dr. Ellis and Dr. Keller design each guard to correct the specific misalignments for each individual patient.
Sports Guards
Athletes often suffer impacts to the mouth. If your teeth aren't protected, they can be knocked out or broken off from these impacts. We provide custom-tailored sports guards that protect your teeth and don't interfere with your activities.
Give us a call today to learn more about mouth guards.