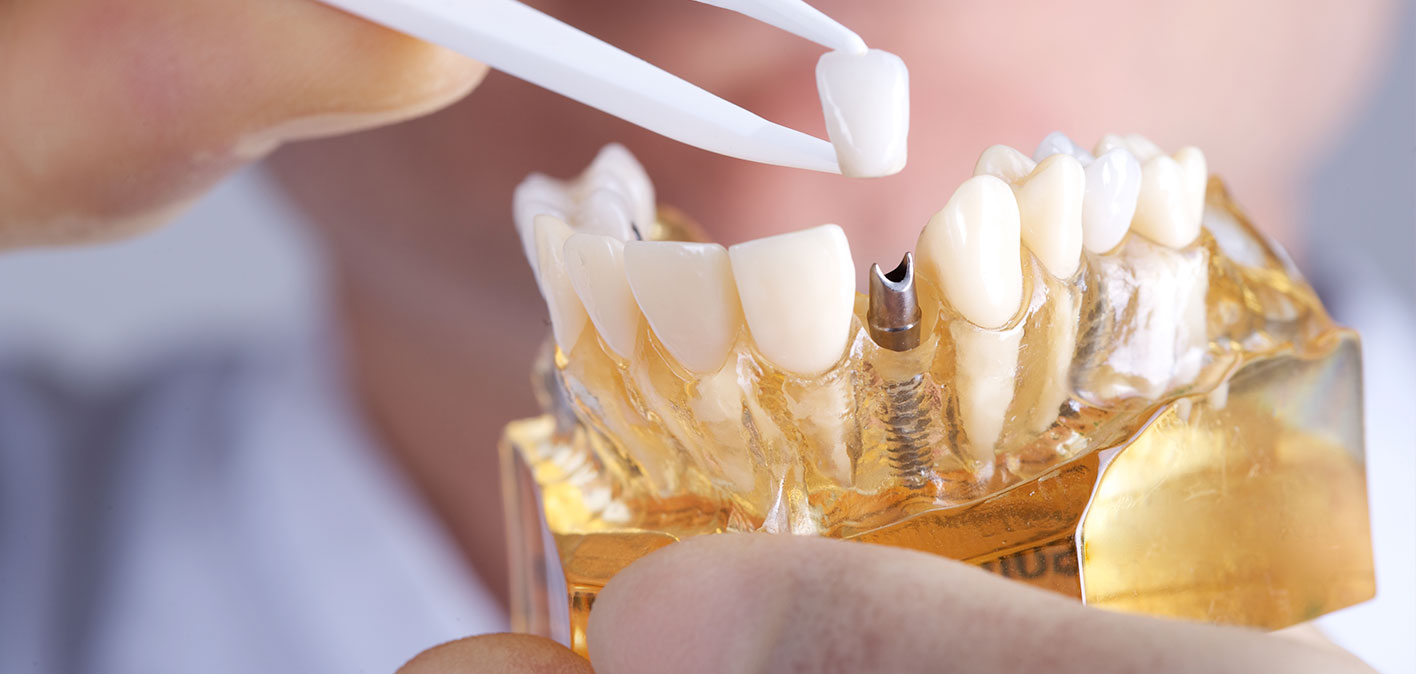 Dental implants are a permanent replacement for missing or extracted teeth. They restore the function and natural appearance of your smile, and they also prevent bone loss in your jaws that can result when you lose a tooth. We provide implants to restore a single lost tooth as well as implant-supported bridges and dentures to replace multiple lost teeth. Dr. Jonathan Ellis has completed the rigorous qualifications to become a Fellow of the International Congress of Oral Implantologists. He has surgically placed hundreds of dental implants right here in our beautiful office in Hopewell.
We begin by surgically placing the implant or implants in your jawbone. This procedure involves making an incision in your gums and then drilling a hole in the bone tissue. The implant is placed in the hole and we close the incision with sutures.
As the bone tissue around the implant heals, it begins to fuse to the implant. This process, called "osseointegration," takes three to six months.
When the healing is finished, we place a device called an abutment on the implant. The abutment provides the base for the crown, bridge, or denture we will be using to replace the lost teeth. When the abutment is in place, your restoration is produced and permanently attached to the implant. For more information on implant supported dentures and hybrids, click here.
Implant Restoration
Your implant is designed to last a lifetime, but over time the crown, bridge, or denture may wear or become damaged and need to be replaced. Regular professional cleaning and maintenance is a very important part of making your dental implant a permanent fixture in your smile.
Call our office today to learn more about how dental implants can restore your smile, or to book an implant consultation.
Watch videos about Dental Implants: