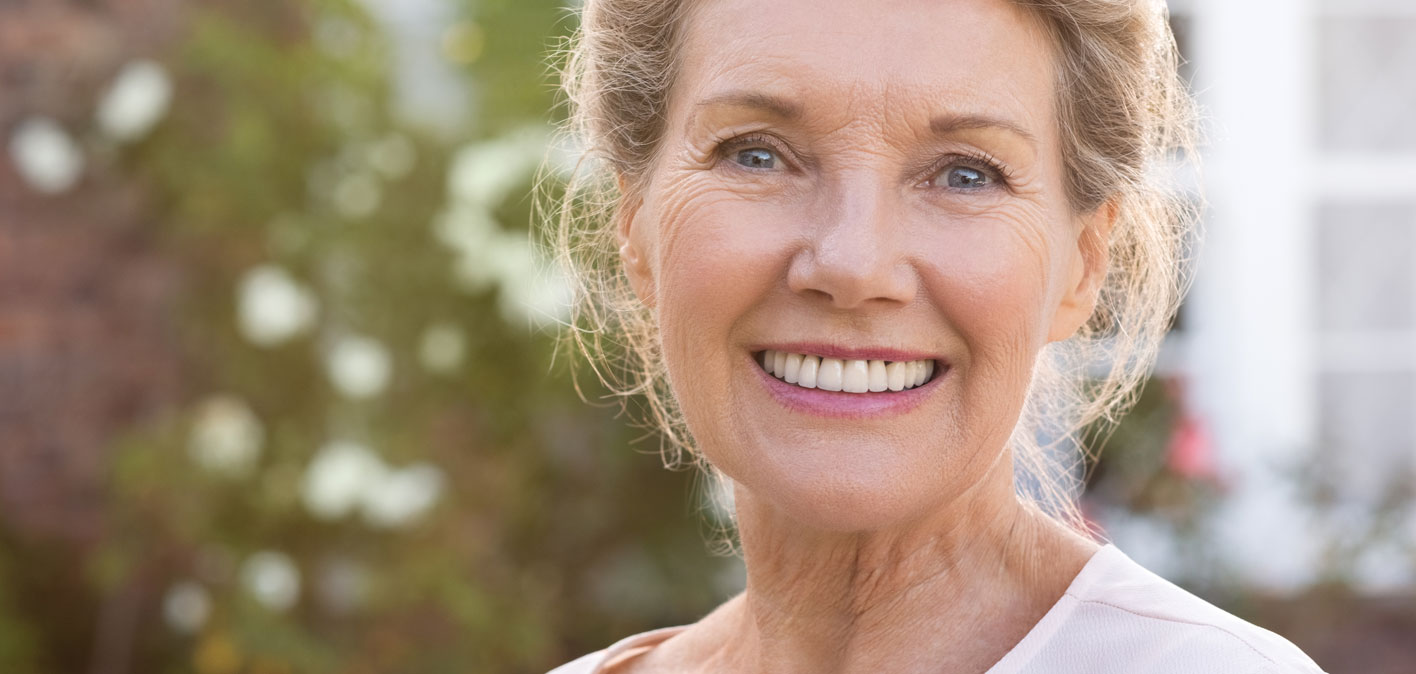 We provide full and partial removable dentures, and also implant-retained dentures, to provide a secure, natural-looking replacement for missing teeth. Modern dentures are crafted from advanced materials to stay in place, feel comfortable and give you a natural smile.
Partial and Complete Removable Dentures
Partial dentures are designed to replace one or more missing teeth. When they are worn, they restore the appearance and function of your mouth, and they also prevent your other teeth from shifting out of alignment.
Full, or complete, dentures replace an entire row of teeth. Our custom-fitted full dentures can be created and fitted the day of your extractions, so you can go home with a restored, attractive smile. Dr. Ellis and Dr. Keller work hard to custom-fit each denture and partial with multiple try-in appointments, giving you the option to select color and fine-tune your fit for optimum function.
Implant-Retained Dentures
Removable dentures are designed to stay in place while being worn, but some of our patients want a higher level of stability. Implant-retained dentures are secured to dental implants placed in your jaw. They are very stable and won't shift or move around in your mouth. For more information, please see our section on Implant Retained Dentures and Hybrids.
Dentures can improve your appearance and your ability to speak and chew food. Call us to book a denture consultation.
Watch videos about Dentures and Partials: